I had an old magic 8-ball…
The answers weren't coming to the surface any more.
It had dried out I guess.
I thought I could drill into it, add some fluid, and re-seal a small hole on the docket. I have been thinking this for about ten years. The ball resurfaces from time to time, wanting to provide answers. But when you try to use it…it's not working so well. It's kinda sad.
Then I acquired a new magic 8-ball. At some event. Halloween or something? I don't recall. Maybe a brokers' open house somewhere.
So the old one…needs to be…dealt with.
AND: THIS IS WHAT'S INSIDE!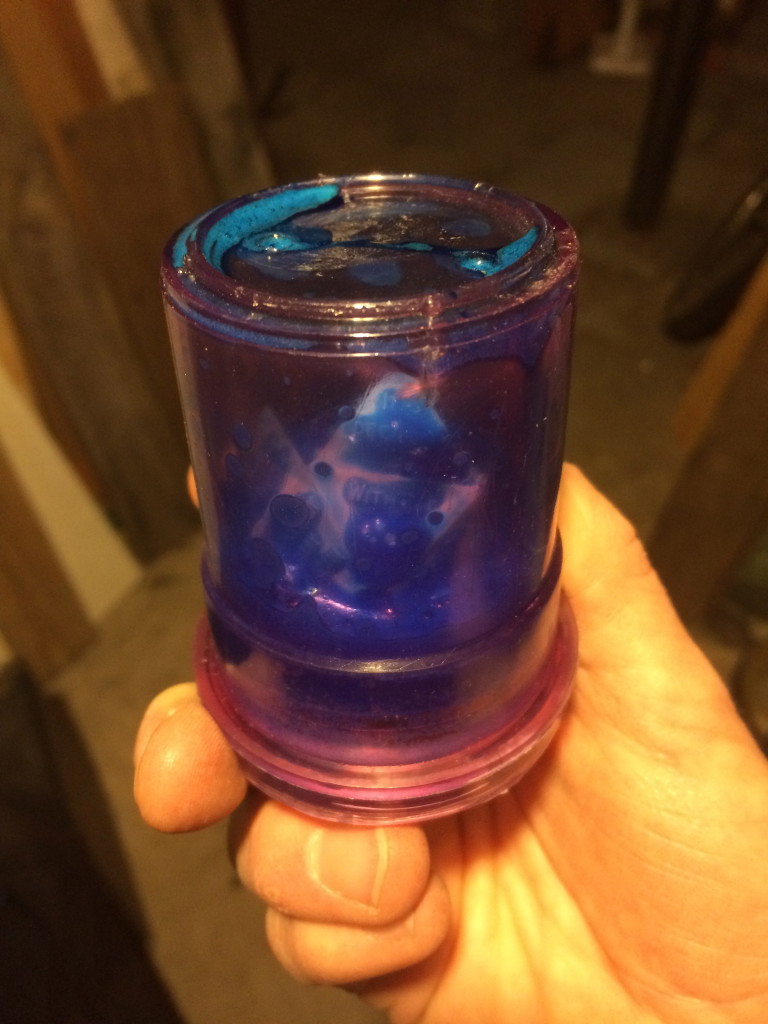 This is what the surgery looked like.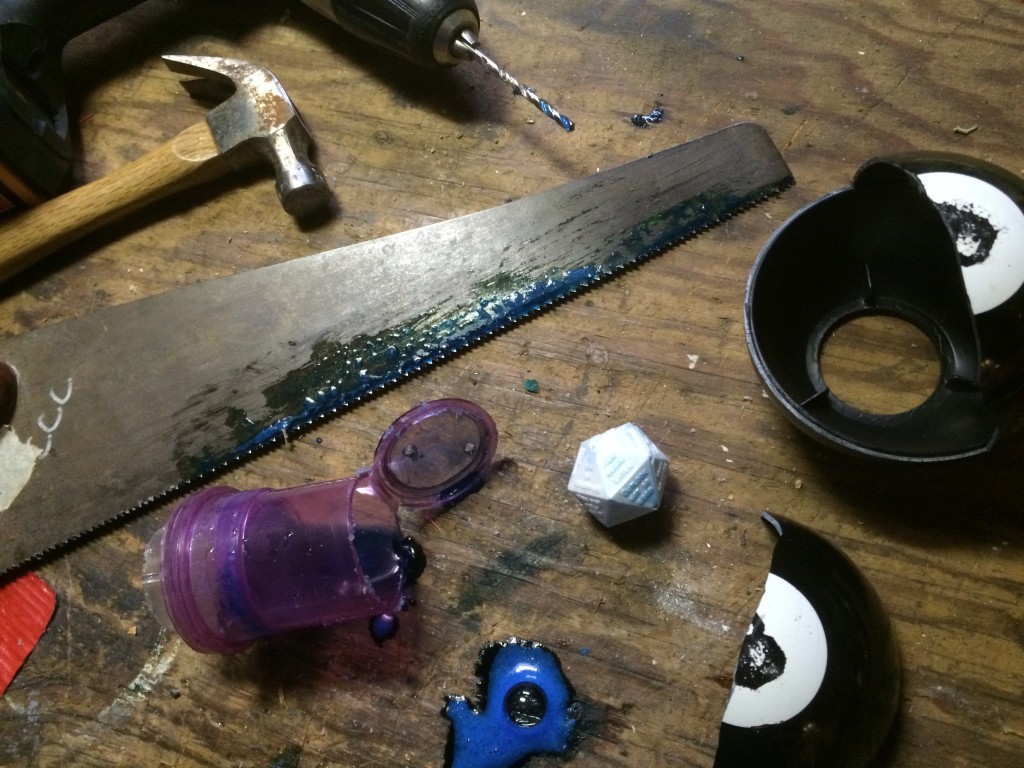 This is what gives you all the answers.
"Outlook Good"!